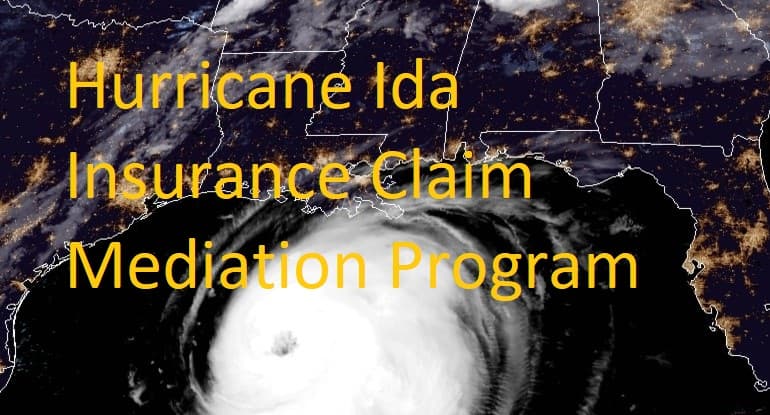 Get up to $50,000 additional dollars on your Hurricane Ide Homeowner's Claim.  On October 15, 2021, the Louisiana Department of Insurance announced a voluntary mediation program for dissatisfied homeowners.
The program begins Monday, October 18, 2021 and ends June 30, 2022.
Each party will be given an opportunity to present their side of the controversy. In so doing, parties may utilize any relevant documents and may bring any individuals with knowledge of the issues, such as adjusters, appraisers, or contractors, to address the mediator.  See The Mediation Program Rules Here
Let The Louisiana Hurricane Insurance Claims Lawyer Charles E. Lavis Jr help you present your homeowner's claim if your claim has been denied, delayed or underpaid.
An experienced property damage insurance lawyer can ensure your rights are protected when filing an insurance claim for Structure, Other Structures, Loss of Use, Debris Removal, Mold Coverage and Contents. We care about your best interests and stand in your corner.  We have successfully resolved hundreds of claims and secured Millions of Dollars for our homeowner claimants.
For more information about car insurance claims, call or email us today.