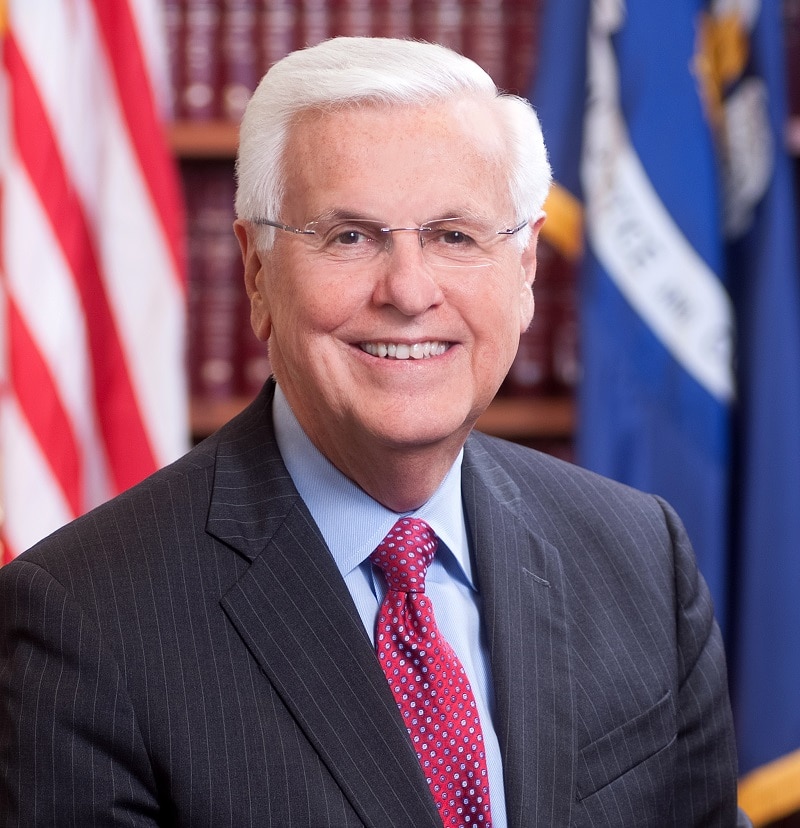 Louisiana Commissioner James Donelon issued another directive to encourage
Insurers to pay Additional Living Expenses where no written civil authority order to evacuated was in place.  For more details read full on PDF
ALL AUTHORIZED INSURERS AND ALL SURPLUS LINES INSURERS DOING BUSINESS IN LOUISIANA
JAMES J. DONELON, COMMISSIONER OF INSURANCE
MANDATORY PAYMENT OF EXPENSES INCURRED BY POLICYHOLDERS WHO EVACUATED AND/OR WERE PROHIBITED FROM USING THEIR PREMISES DUE TO HURRICANE IDA
After having issued Bulletin 2021 -07, it has come to my attention that some insurers have advised that they will not pay those loss of use claims where no express civil authority order to evacuate was in place.
The civil authority provision in the insurance policy form is placed in the contract for the protection of the insurer. This is to prevent an insured from making a claim for expenses that were not justified by a legitimate need to protect their safety by evacuating. However, the use of that limitation was not intended to unjustly deny coverage to a policyholder who legitimately evacuates to protect their life and health and where it was impracticable for a civil authority to issue a formal order of evacuation .
As stated in Bulletin 2021-07, only seventy-four hours elapsed between the time of the first advisory from the National Hurricane Center about the formation of Tropical Depression Nine and the landfall of Hurricane Ida as a Category 4 hurricane with winds up to 150 mph. There is no doubt Hurricane Ida placed in danger the lives and property of the people in the twenty-five (25) parishes set forth in Emergency Rule 47 and referenced in Bulletin 2021 -07.
Not only were the advance warnings of impending peril sufficient for any policyholder to evacuate, but the aftermath of Hurricane Ida demonstrated that the warnings of federal, state and local officials, as well as the National Hurricane Center, were correct. Hurricane Ida was a catastrophic event that justified evacuation to protect life and health. As predicted by civil authorities, Hurricane Ida caused loss of life, massive property damage and loss of essential services. Based on the foregoing , it was entirely appropriate for policyholders to evacuate their premises and remain evacuated to protect their health, safety and welfare and that of their families. I note that La. R.S. 29:730.3 provides, in pertinent part, that when an evacuation is ordered, it shall be lifted, in whole or in part, only at such time as public services are available in the area and that area is opened for reentry as determined by the parish homeland security and emergency preparedness agency.
Accordingly, pursuant to the statutory authority vested in me by La. R.S. 22:2(A)(1) and (E}, 22:11 (A}, and 22:861 , I direct all authorized insurers and all surplus lines insurers that, to the extent any insurance contract may contain any language that implies the need for a civil authority to issue an evacuation order, they shall treat the multiplicity of actions taken by all public officials and the spirit and intent of all communications issued by all public officials as being tantamount to an order to evacuate that fulfills any such policy requirement. Further, the policyholder retains the obligation to demonstrate that the expenses incurred during the evacuation were reasonable. Directive 218 is limited to the twenty-five parishes listed in my previously issued Emergency Rule 47 and referenced in Bulletin 2021 -07.
You are hereby directed to immediately bring your practice into compliance with the unequivocal purpose and intent of Directive 218.
Please be governed accordingly.
Baton Rouge, Louisiana, this 7th day of September 2021

ALL AUTHORIZED INSURERS, SURPLUS LINES INSURERS, AND HEAL TH MAINTENANCE ORGANIZATIONS
JAMES J. DONELON, COMMISSIONER OF INSURANCE
HURRICANE IDA CIVIL AUTHORITY ORDERS AND LOSS OF USE COVERAGE
The purpose of Bulletin 2021-07 is to remind all authorized insurers, surplus lines insurers, and health maintenance organizations (hereinafter jointly referred to as "insurers") who write insurance coverage in Louisiana to abide by the legislative intent of La. R.S. 22:41(4) that policyholders shall have the right to be treated fairly. Insurers should honor the spirit and intent of their policy language when evaluating additional expenses incurred by the insured due to the loss of use of their premises following the issuance, or lack thereof, of a civil authority order as a result of Hurricane Ida.
Seventy-four hours elapsed between the time the National Hurricane Center issued its first advisory about the formation of Tropical Depression Nine and when Hurricane Ida struck Louisiana with winds up to 150 mph. Hurricane Ida formed and intensified so rapidly that many civil authorities were not able to issue mandatory evacuation orders directing their citizens to leave. Nonetheless, many policyholders correctly recognized that Hurricane Ida posed an imminent threat to their lives and took the appropriate steps to evacuate.
In support of his effort to assist victims of Hurricane Ida, I join President Biden in urging insurers to forgo the use of policy language restricting insurance coverage only to areas subjected to a mandatory evacuation order. Public officials were facing a devastating hurricane event on short notice and chose not to use mandatory evacuation orders out of concern that attempts to comply with such an order would significantly jeopardize the safety and welfare of their citizens in their attempt to get out of harm's way.
I urge and request that all insurers evaluate civil authority prohibited use claims filed by their policyholders without regard to whether mandatory evacuations were issued as a result of Hurricane Ida. I also urge and request that all insurers interpret their policyholders' evacuation broadly and process claims made for loss of use filed by policyholders and treat them fairly as required by law.
In furtherance of this request, insurers should waive the language contained in Their insurance policies requiring mandatory evacuation to trigger civil authority Coverage. This request is limited to the 25 parishes listed in my previously issued Emergency rule 47 (see attached). However, all other provisions relative to insurance Coverage for civil authority prohibited use contained in insurers' policies remain in effect And applicable.
All insurers shall notify me of their decision to abide by Bulletin 2021-07 so that I can monitor adherence to this request when fielding consumer complaints.
Any questions or concerns regarding Bulletin 2021-07 should be directed to the Louisiana Department of Insurance, Office of Property and Casualty, at
[email protected]
.
Baton Rouge, Louisiana, the 3rd day of September 2021 .